A World Of Singular Experiences
JW Marriott Nashville's contemporary silhouette belies the warmth and comfort of true Southern hospitality — a hallmark of downtown Nashville's newest hotel. One of city's tallest buildings, located on one of its highest elevation points, the hotel offers a stylish array of amenities and services catering to visitors and locals, including a state-of-the-art luxury spa, award-winning steakhouse, and world-class collection of contemporary art.
Experiences
A stylish rooftop steakhouse, a lobby bar with a choice collection of wines and cigars, an all-day dining destination serving local cuisine with an emphasis on all-natural ingredients. We're adding a new layer of style to downtown Nashville's culinary scene.
Learn More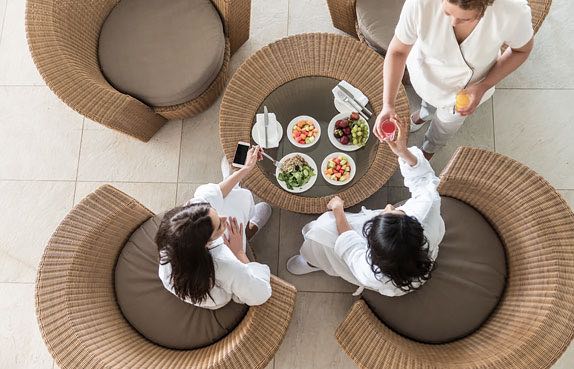 We tune into the wellness needs of today's travelers with the luxe Spa at JW Marriott Nashville, a well-equipped Fitness Center (think top-tier cardio essentials and free weights), a lap pool, and full-service salon.
Learn More